ICU Bed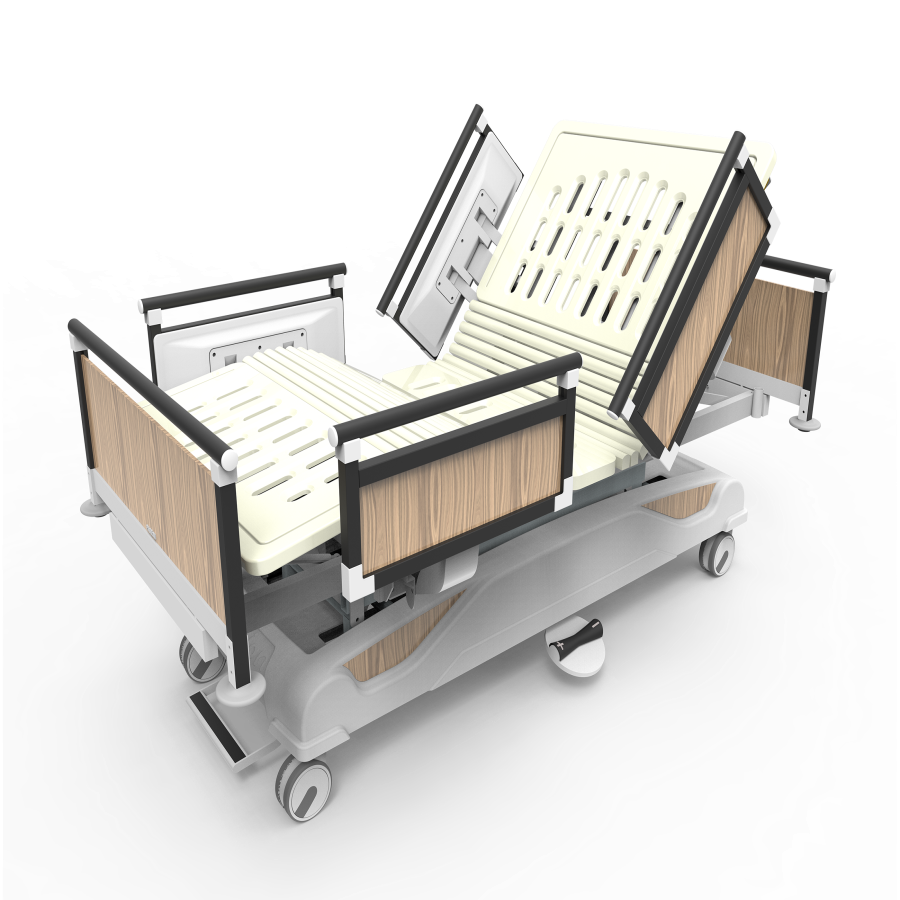 Multi-functional ICU Bed With Lateral Tilt Position
PY-CD-610
1. Multi-functional Position
Droved by the Denmark Linak motors, the bed can change the height of the pallet, the inclination angle of backrest segment and thigh rest segment, and the angle of longitudinal and lateral tilt. It adjusts CPR function, Fowler position and trendelenburg postion.
2. Lateral tilt Position
With lateral tilt function, which can be controlled by nurse operating board or foot switch on both sides. Single operation is convenient and flexible. It is convenient for the nurse to resolve the problem of regularly turning over the patients with pulmonary infection, so as to avoid the waist slipping. It also provide better drainage after operation.
3. X-ray examination
X-ray translucent material of the pallet and X-cassette tray behind backrest segment make it easily to take x-ray picture of upper body without moving patient.
4. Special ICU anti-bedsore mattress
ICU mattress adopts physiology and dynamics principle design, which import material forging and pressing, laser drilling, enhance the permeability of the skin. Anti-bedsore mattress can be adjusted according to the situation of patients with circulatory mode, and CPR button can quickly release gas for patients with cardiac arrest.